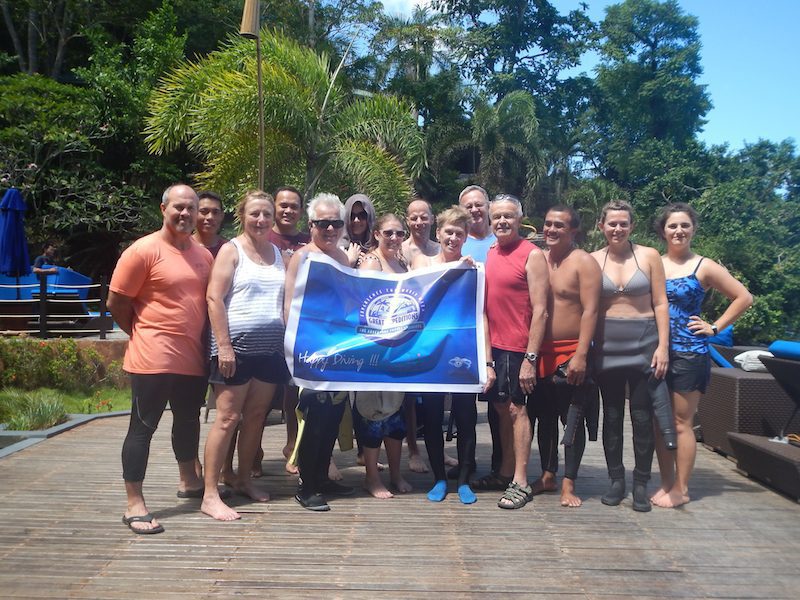 William Earl Jurney (the Group Leader) and Mary Ann:Everybody smiles. Everyone was great. Super staffs! Great Job!
Tara Elizabeth Dolan:
Gigs and Fandi are very knowledgeable. Fandy is a good artist.
Incredible service. Very pleased with system of having your own dive locker to store your gear.
Kent and Noelle Kehrberg:
everyone did an outstanding job. Ramly was our dive master and worked hard to find things for us.
Gail McDowell:
Maikel has amazing ability to find critters and assisting with camera setting, shrobe placement, etc.
Michael Francis Holmes:
All were fantastic