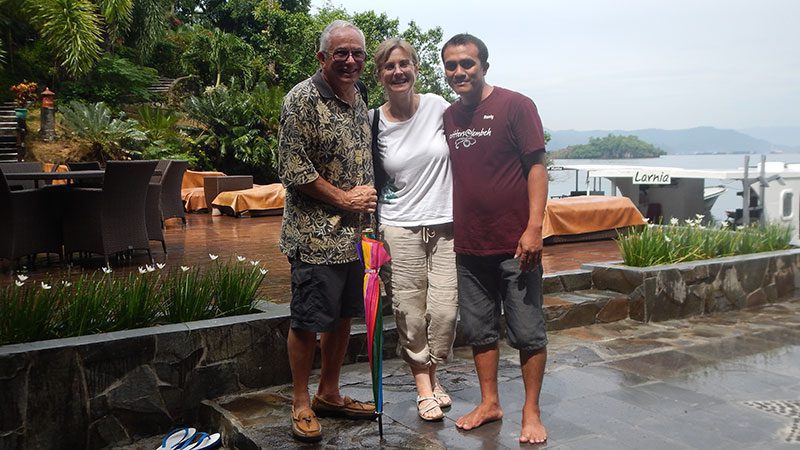 To Critters @ Lembeh – we were impressed at how well our equipment was looked after and having your own cubicle at the dive centre to leave things made life easy.All the staff were very friendly and helpful.
Although we really do prefer lots of colourful corals and fish, it was an interesting experience and we can understand why people get hooked on it.
Thanks to both Ramly and Jhoe for making our first critter experience and enjoyable one.
The resort itself was lovely – scenic location, great accommodations and good food, which were only surpassed by the wonderful friendly staff.
Special thanks to Helen for all her TLC. And to our outstanding hosts, Ana and Miguel.
Terima kasih & obrigado
Mike & Christine Cooke