Diving into the Dark – Night Dives Options in Lembeh
Night diving in Lembeh is an incredible opportunity to see some of the Strait's most iconic critters. Many of the species which Lembeh is best known for are nocturnal and become active after the sun starts to set which is just perfect for night dives.
At Lembeh Resort, we love night diving and we've discovered more than one way to dive under the cover of darkness – each revealing a different array of critters and a completely different view of life and critter behavior in the Strait. In addition to "regular night dives", we also offer dusk dives, blackwater dives, bonfire dives, fluo dives and even mandarinfish mating dives. Read on to find out more…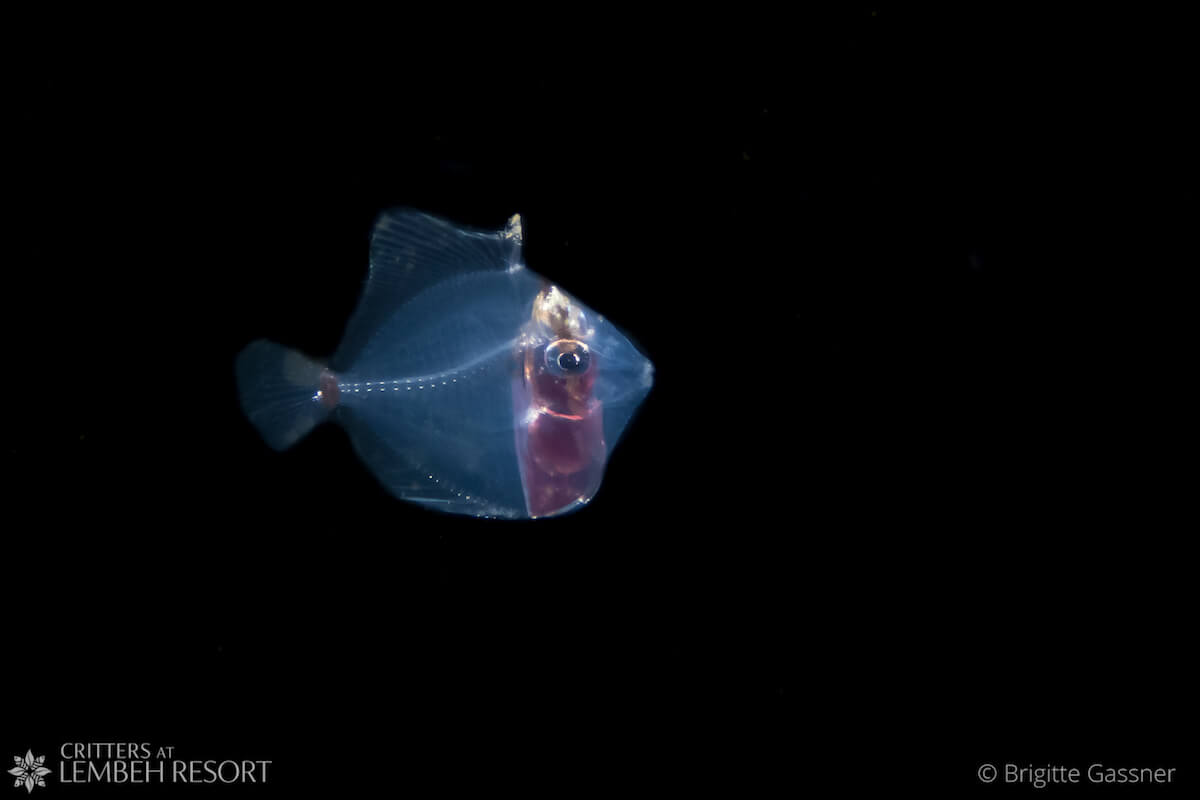 Dusk and Night Dives
Dusk and night diving in Lembeh is an absolute must for anyone who wants to see some of Lembeh's strangest nocturnal critters.
Night and dusk dives in Lembeh Strait are when you have the best chances of seeing stargazers, numerous species of octopus, the infamous bobbit worm, squids and other crustaceans and cephalopods. As day turns to night you'll also see a range of different behaviors on display as some critters settle down for the night and others are just coming out. Hunting, feeding, mating and even hatching – are all possibilities under the cover of darkness.
Night dives depart at 6.15pm and dusk dives depart at 5pm (depending on sunset time) and we return from both dives in time to enjoy dinner in the restaurant.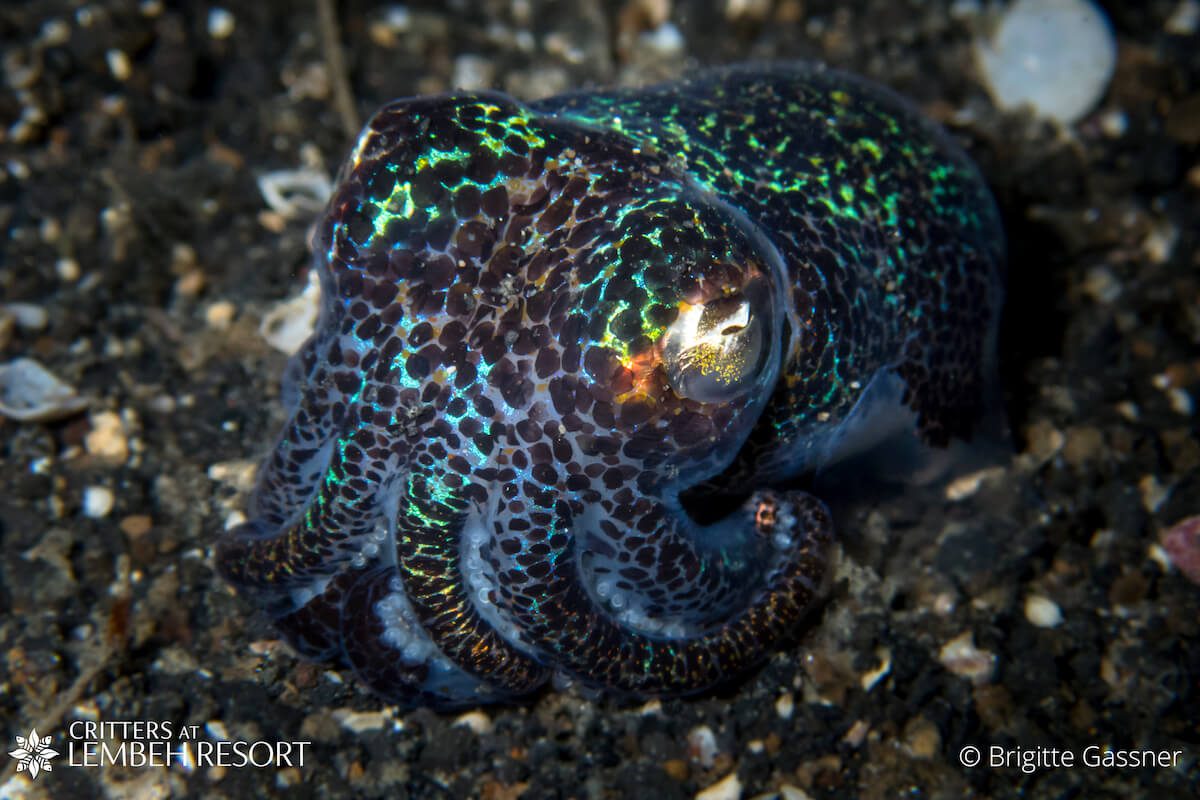 Blackwater & Bonfire Dives
Lembeh Resort is at the forefront of diving developments and both blackwater and bonfire diving are relatively new types of diving which are perfectly suited to the Lembeh Strait. Life in our oceans depends on plankton and both bonfire and blackwater diving rely on strong lights to attract microscopic plankton, which in turn, attracts an abundance of weird and bizarre looking larvae stage critters.
During bonfire dives, the lights are placed on a sandy slope whereas during blackwater dives, the lights are suspended from the boat over deep, open water. No previous experience of blackwater or bonfire diving is required as your Dive Guide will give a thorough briefing prior to the dives.
The critters that we see on these dives are rarely seen by other divers, (including paper nautilus!) – which makes these dives an extremely special event, and a must for underwater photographers. To ensure you capture your best images possible during these dives, check in at our Photo Center and our team will happily talk you through suitable accessory options and camera settings for these dives.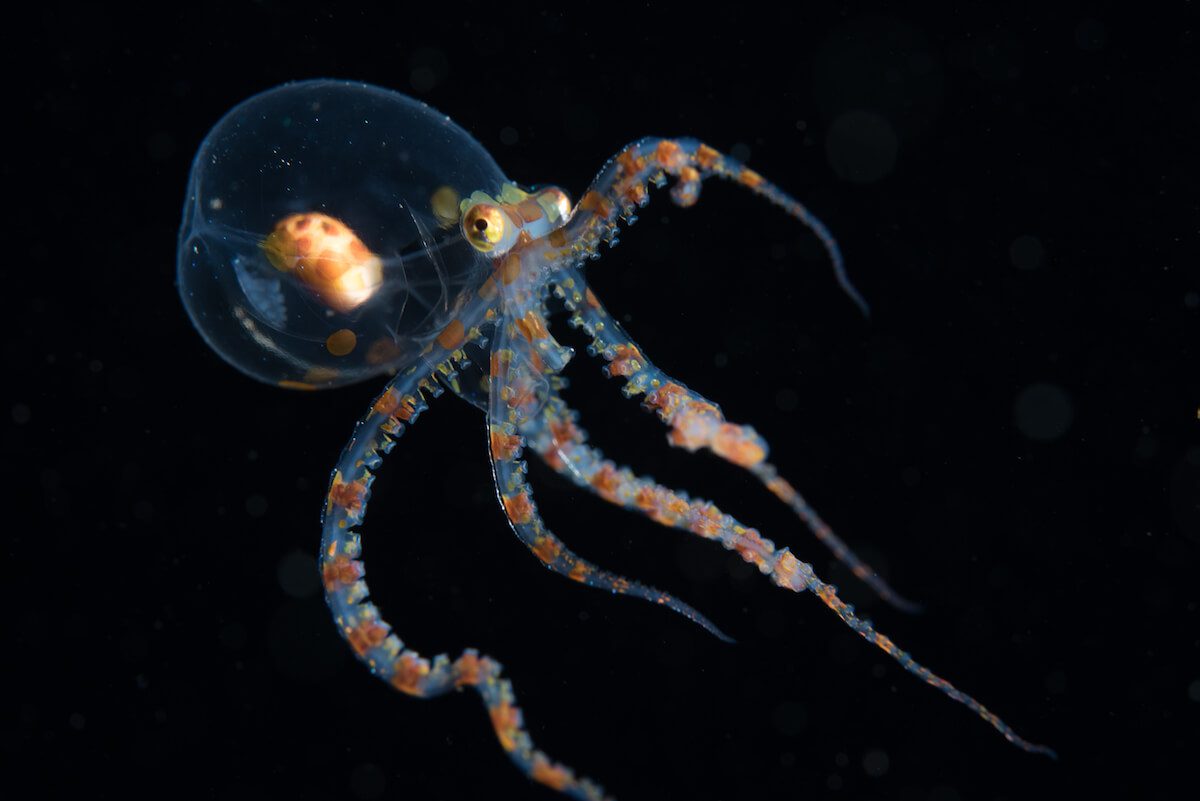 Fluo Dives
Fluo dives takes you into a world of fluorescence and sees the Lembeh Strait in a whole new light – literally! Many of Lembeh's most iconic critters fluoresce under UV and blue lights and emit a kaleidoscope of vivid colors which go undetected by the naked eye. Prepare to be amazed as the full color spectrum suddenly appears out of the darkness.
What is Fluorescence?
Fluorescence is the absorption of excitation light or energy by a material (such as the living tissues of corals) and its emission with a longer wavelength just nanoseconds later. It shouldn't be confused with phosphorescence, where the energy from light is stored then re-emitted over a longer period, such as happens on your dive gauge, nor with bioluminescence – which is light produced by living organisms, for example by phytoplankton glowing in the waves on a beach.
The most effective wavelength for stimulating fluorescence coincides with the wavelength that permeates best through water. This is almost certainly not a coincidence, but likely to be an evolutionary adaptation of marine organisms to the properties of their aquatic environment – below a certain depth, blue light is the only light available to them.
Fluorescence is not only found in corals, but in numerous species we find in the Lembeh Strait – some of our favorites include: sponges, anemones, jellyfish, nudibranchs, cephalopods, shrimp, crabs, scorpionfish and several other fish species too. This is an experience not to be missed!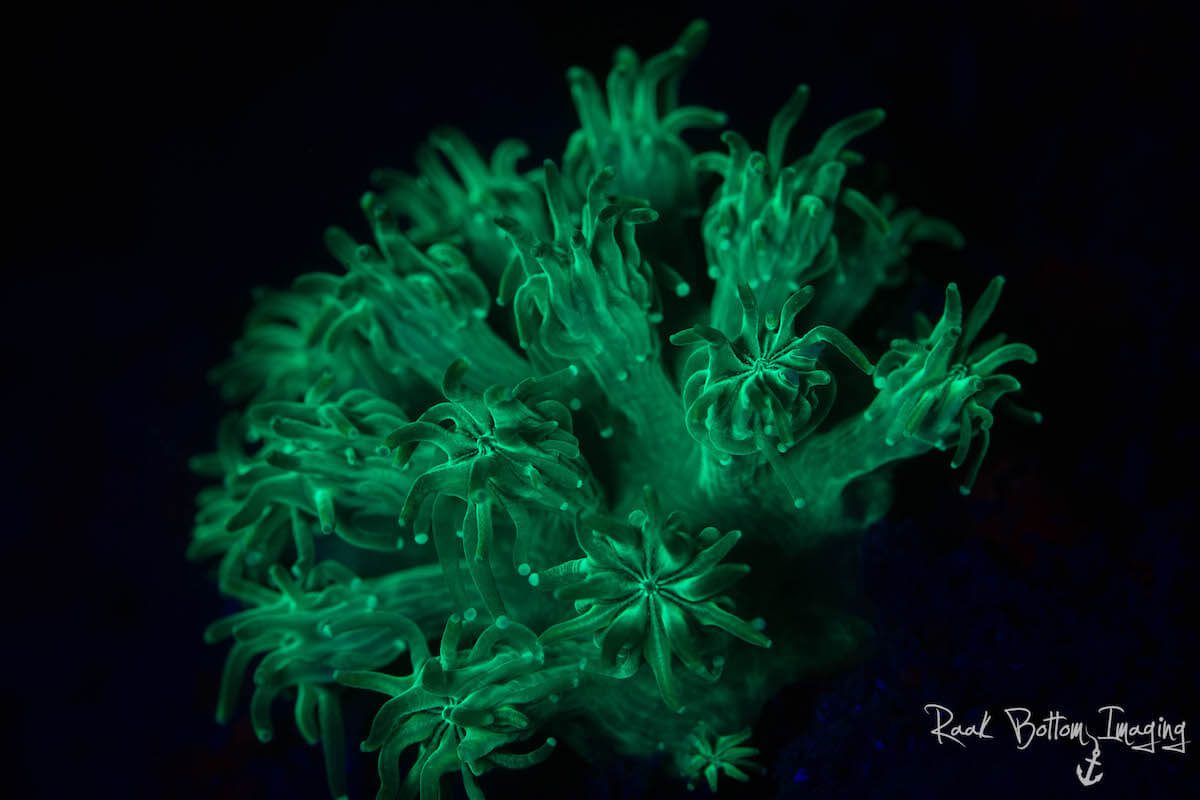 Mandarin Fish Dives
Located less than 10 minutes from Lembeh Resort is our mandarin fish dive site. Mandarin fish's exquisite colors and markings make them a rare treat for underwater photographers but that is not all they have to offer. As the sunsets, these colorful fish perform their unique mating display.
Watch as the females "choose" their male counterparts by resting on his pelvic fin before the pair align themselves and rise up from the reef in an elaborate mating dance. Once they are around a meter from the reef top, they release a cloud of sperm and eggs before parting ways and darting back down to the reef.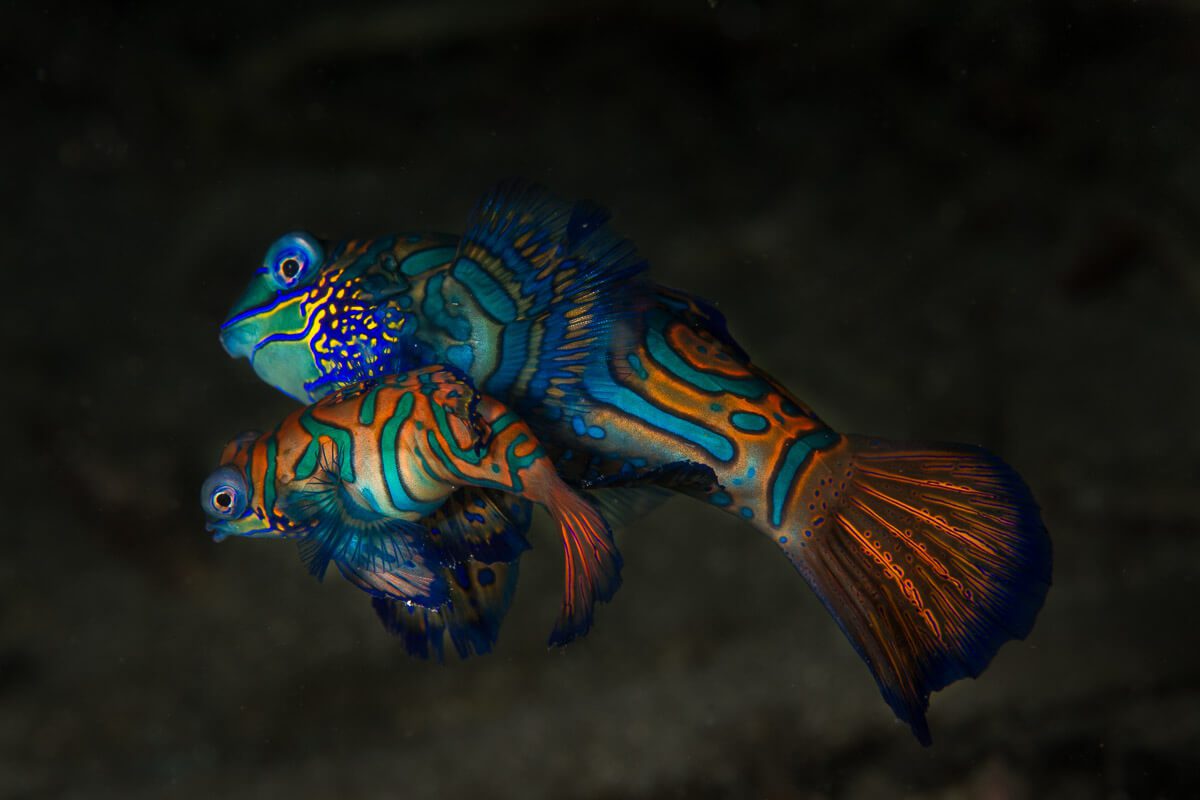 Are you ready to dive into the dark with us? To make reservations for night dives in advance, contact us on reservations@LembehResort.com, alternatively, check in with the Dive Center when you are here in resort – we look forward to sharing the wonders of the Lembeh Strait at night with you soon!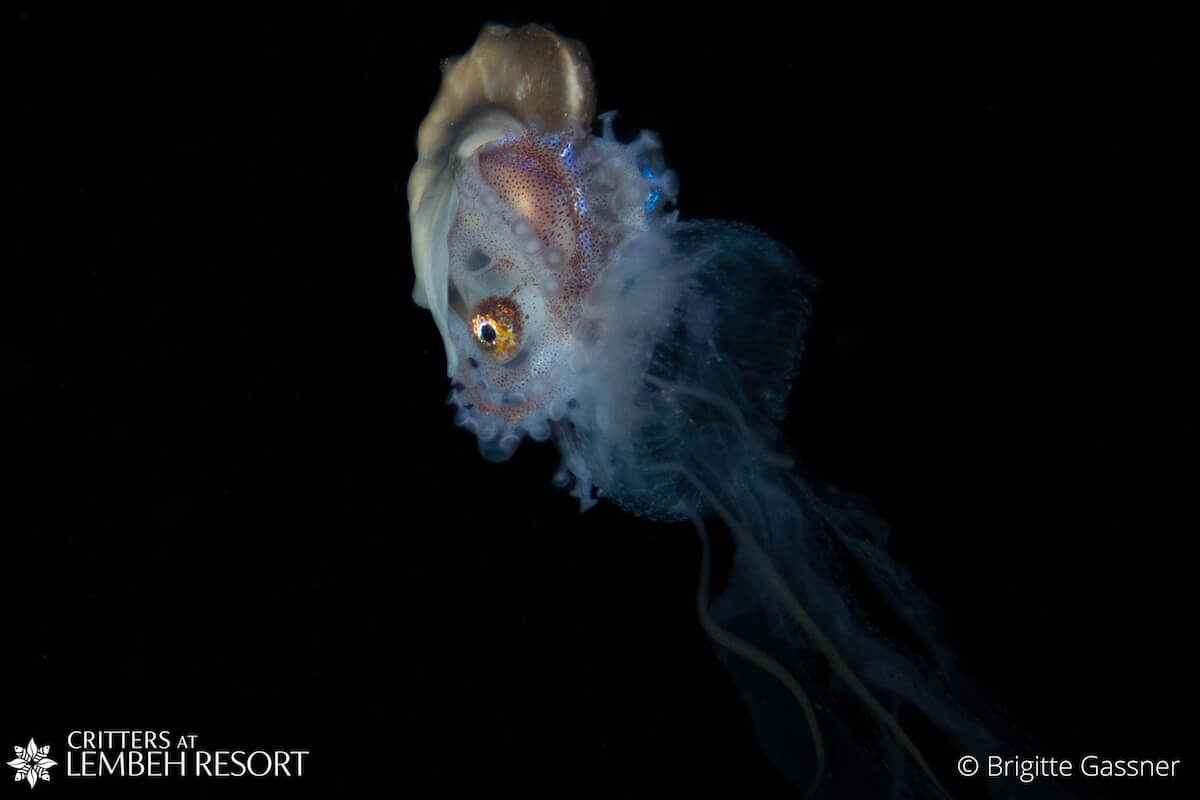 Staying at Lembeh Resort
When you are not out diving, Lembeh Resort's secluded location on Lembeh Island ensures you enjoy an exclusive and relaxing stay. Our tropical gardens, incredible wildlife and exotic flora form a natural backdrop while luxury and elegance come as standard. We hope not only to meet your expectations, but to exceed them.
We offer three accommodation options (Garden View Rooms, Luxury Cottages and the Cliffside Suite). All accommodation is full board with three exquisite meals a day including à la carte dining in the evenings. Our team of professional chefs can cater for special dietary requirements and requests.
Stay with us at Lembeh Resort, discover  the world's best muck diving and experience Lembeh with a touch of luxury.